AKWEL achieved General Motors PRIME supplier status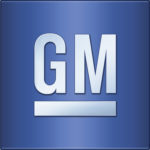 In an effort to build stronger supplier relationships and capitalize on supply base innovation, General Motors rolled out an initiative in 2014 named Strategic Supplier Engagement. Select suppliers gaged buy sales volume were invited to participate in the programs final effort to move certain outstanding, innovative, and responsive suppliers to their "Prime" supplier status. This concentration would include the supplier reviewing metrics quarterly with GM Executives in a program deemed "Drive to Prime". Of their 2'700 material suppliers, only the largest 400 by spend would be asked to participate in achieving Prime status.
In 2017, AKWEL was requested to prepare and become involved in the Drive to Prime exercises. Careful attention was paid to our Total Enterprise Cost, Quality, Launch, and Supply Chain. Over the following eighteen months, the program proved very beneficial.
Working closely on our metrics in conjunction with our GM contacts, AKWEL achieved prime status at the end of quarter four, 2018.
For AKWEL this means; regular access to GM leadership in Purchasing and Engineering. Technology and innovation sessions for future GM needs. Joint planning sessions on opportunities for growth across our product portfolio. Along with training sessions that are not offered to all suppliers.