Inauguration of our third plant in China, in Wuhan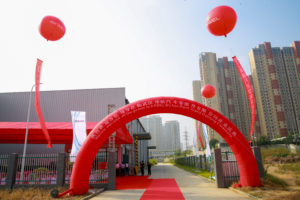 The AKWEL Group inaugurated on September 19th its third factory in China, in Wuhan, in the presence of local authorities (committee of the sustainable French-Chinese model city of Wuhan, members of the government of Caidin District), of its customers DPCA (Dongfeng Peugeot-Citroën Automobile), Renault-Donfeng, Ford Changan and companies that intervened on the site.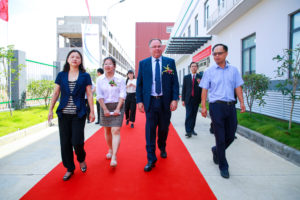 The construction of a third unit in China (the 43rd for the group) is a response to AKWEL's strong desire to offer its car and truck manufacturers customers solutions that are as close as possible to their production and delivery sites. In the coming months, the Wuhan plant will deliver cylinder head covers, air intake hoses and door handles for the latest DPCA and CHANGAN-FORD vehicles. It currently employs more than 70 people.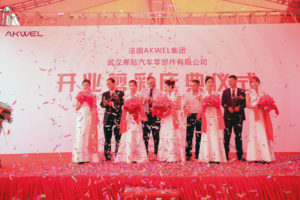 AKWEL has been present in China for more than 20 years. The first factory in Cixi (a port city located in the northeast of Zhejiang Province), which started in 1995, is now specialized in the manufacture of metal and plastic pipes (extrusion). A second unit was created in 2015 in Chongqing, the major economic center of Inner China, and is dedicated to rubber processing (extrusion, forming). The 5,000 m2 of Wuhan's newly inaugurated site, specialized in the injection and blowing of plastics in 3D, complements the Group's expertise in China.